Beautifully Enhanced Breasts - On Your Terms
Over time, breasts change — in size, shape, and firmness. This can be the result of weight loss or gain, pregnancy, breastfeeding, menopause or medical challenges. For many women, these changes are not welcome, while others may feel that their breasts have never looked the way they wanted them to.
With breast enhancement surgery, we can restore youthful fullness, create symmetry, or change the size and shape of your breasts. There are three main types of procedures — augmentation, lift, and reduction. They can be performed alone or in combination to give you the shape you want back or simply the one you always dreamed of.
To enlarge breasts and enhance breast shape an FDA-approved saline or silicone implant is surgically placed under your breast tissues or chest muscles to increase the size and shape of your breasts. The goal of breast augmentation is to create a more symmetrical, pleasing breast profile. For the right patient, breast augmentation is a safe and reliable procedure that is easily tailored to their individual desires.
Known as mastopexy, a breast lift does just what it sounds like – it raises the breasts. You can think of it like wearing a comfortable bra all the time! During a breast lift, we remove excess skin and tighten surrounding tissue to reshape the breast and provide more support without reducing the size of the breast.
A breast lift sometimes includes an areola reduction, and because it does not change the size of breasts, it is sometimes combined with a breast augmentation to round out the upper part of the breast.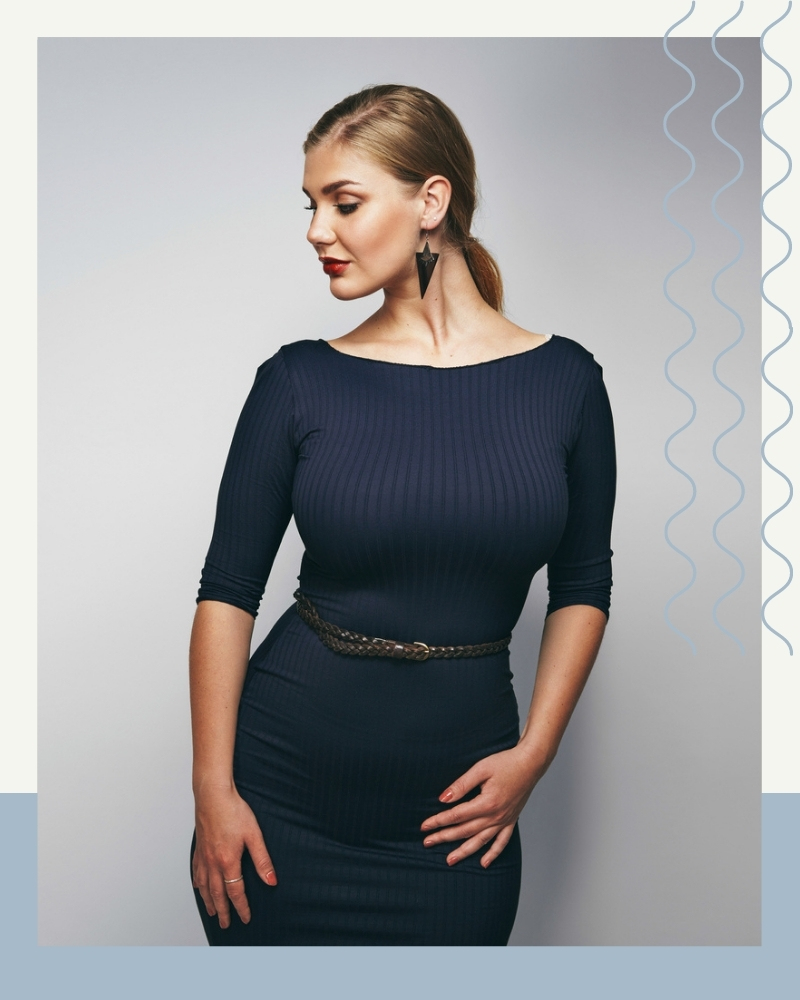 Large breasts, especially when they are out of proportion to your height and weight, can lead to many challenges and plenty of discomfort. If you have experienced back and neck pain, skin irritation, posture problems, awkwardness when participating in activities, difficulty fitting into clothing or the embarrassment of unwanted attention, a breast reduction can provide real benefits to your confidence, well-being and lifestyle.
Also called a reduction mammaplasty, this procedure removes excess breast fat, glandular tissue and skin, lifting the breasts to a youthful and more natural form. Breast reduction often includes an areola reduction as well. It can improve your appearance, while also relieving the physical pain and emotional burdens you have been literally carrying for so long.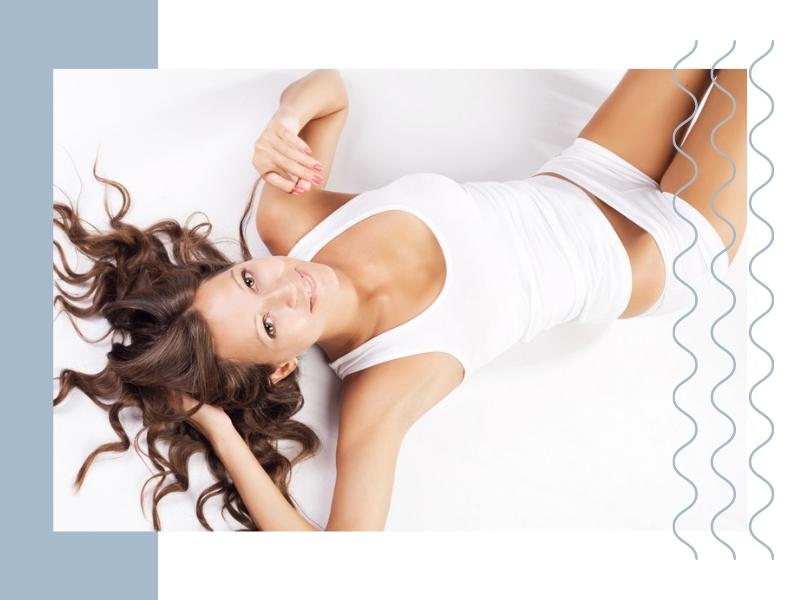 What is the most natural breast enhancement?
Some people say that silicone implants have the most natural feel, but many patients have also achieved a beautiful, natural result with saline implants. Like everything else when it comes to breast enhancement, it depends on you and your body. If you are considering breast augmentation, Dr. Farruggio will thoroughly discuss the pros and cons for both types of breast implants to ensure the desired result you are looking for.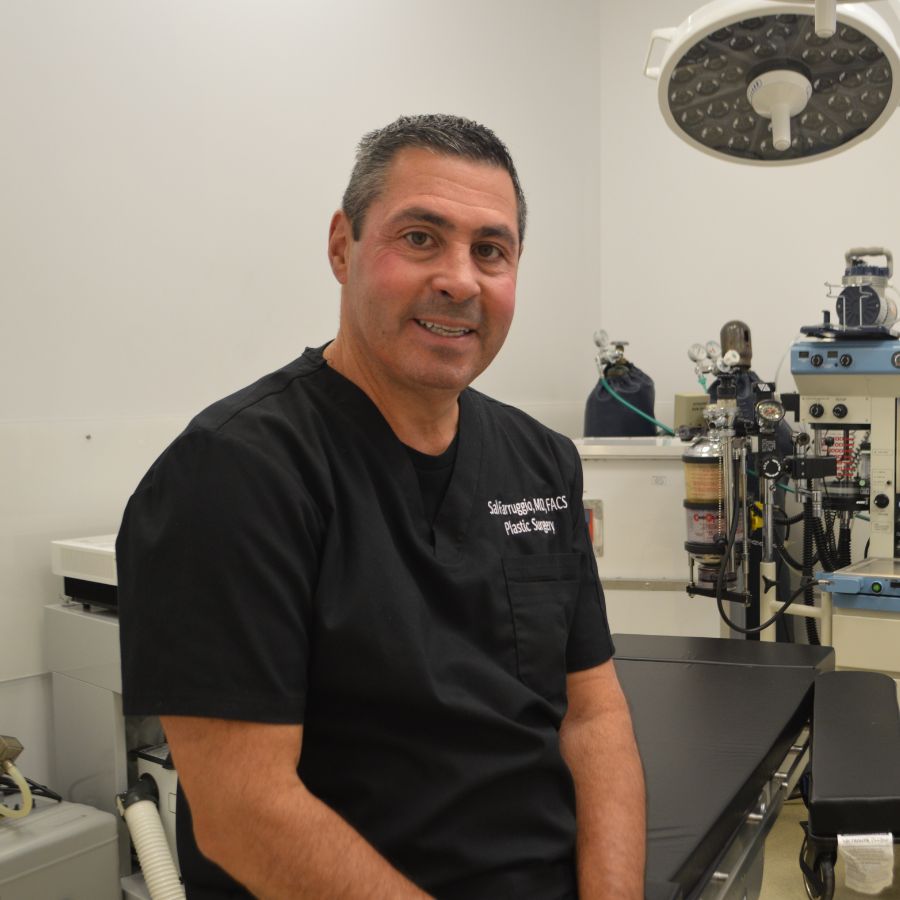 Dr. Sal believes in providing objective information and honest opinions so you can make informed decisions. Contact Dr. Sal for a free consultation.

Here are some of the frequently asked questions we have answered for our patients over the years:
Breast augmentation, lift and reduction are surgeries which have been performed safely for decades. However, as with any surgery, breast surgery patients may experience complications or side effects that will be addressed during your consultation. Breast surgery is typically done under general anesthesia in our fully accredited operating suite with a licensed and trained surgical team, including nurses, physician assistants, anesthesiologist and board certified plastic surgeon.
What is most important to know is that scars are part of the natural healing process. With augmentation, the scars are very small and hidden and with lift and reduction surgeries, they tend to be more visible. Most will fade over time although they may never completely disappear. A number of treatments are available that may improve a scar's appearance and help make it less visible. I always ask patients to consider whether the improvement to the shape and size of the breasts is worth the scarring, and for most there is no question that it is a good tradeoff!
Breast implants are either saline or silicone. A saline breast implant is a sac (implant shell) of silicone elastomer that is filled with saline, a saltwater solution. A silicone gel breast implant is a sac (implant shell) made of silicone elastomer that is filled with clear silicone gel.
There are a variety of sizes and shapes of implants. You may have heard of round and teardrop shapes. The best implant for you depends on your goals, body type and current breast shape and size. These are some of the choices I discuss with each patient during a comprehensive consultation.
Recovery from breast enhancement surgery depends partly on the type of surgery you have, on your body's healing abilities, and on your compliance with post-surgery instructions. Breast enhancement is outpatient surgery, so you'll be able to recover at home, which most patients are glad to hear. Plan on about a week of restful recovery time. Within a few weeks, you should be pain-free other than some tenderness, and expect a full recovery in four to six weeks.
Like many other factors, the cost for breast enhancement varies based on your individual treatment plan. Your total cost can be affected by the type and size of the implants, which procedure you are having, whether your treatment includes multiple procedures – like a lift and augmentation, and additional surgical factors. If you are committed to breast enhancement surgery, it is most important that you trust your surgeon, have open communication and feel comfortable with your goals and expectations. Choosing where to have breast enhancement surgery is certainly not the time to shop around for the best price.
How long does breast enhancement last?
Patients are sometimes surprised to learn that breast enhancement may not last a lifetime. Breast implants are not guaranteed to last forever and may need to be replaced, weight gain or loss, pregnancies, skin elasticity and the natural aging process are all things that can lessen your result over many years.
View actual before and after plastic surgery photographs of Dr. Sal's patients.
Contact us below to ask a question or request a consultation. One of our team members will be back in touch with you within one business day. If you require more immediate attention, please call us at 914-723-6300.
Disclaimer: By submitting this form you allow Sal A. Farruggio, MD FACS to provide you with more marketing information using texting, email or phone contact.
2 Overhill Rd., Suite 430
Scarsdale, NY 10583