Bring balance to the appearance of your face.
A beautiful, well-contoured face is a goal for men and women alike. There is much that can be achieved with nonsurgical treatments like dermal fillers, which add volume to areas like the cheeks or chin. But for anyone seeking a permanent solution, facial implants provide a firmer, more lifted appearance and a shape you can enjoy for years to come.
From correcting a weak chin or jaw to sunken cheeks, implants offer a safe surgical method of sculpting the shape of the face. This procedure has been performed for decades and uses medical silicone implants tucked beneath the skin and muscle to create a more balanced, attractive facial shape. Facial implants deliver numerous benefits with little trauma and minimal recovery time.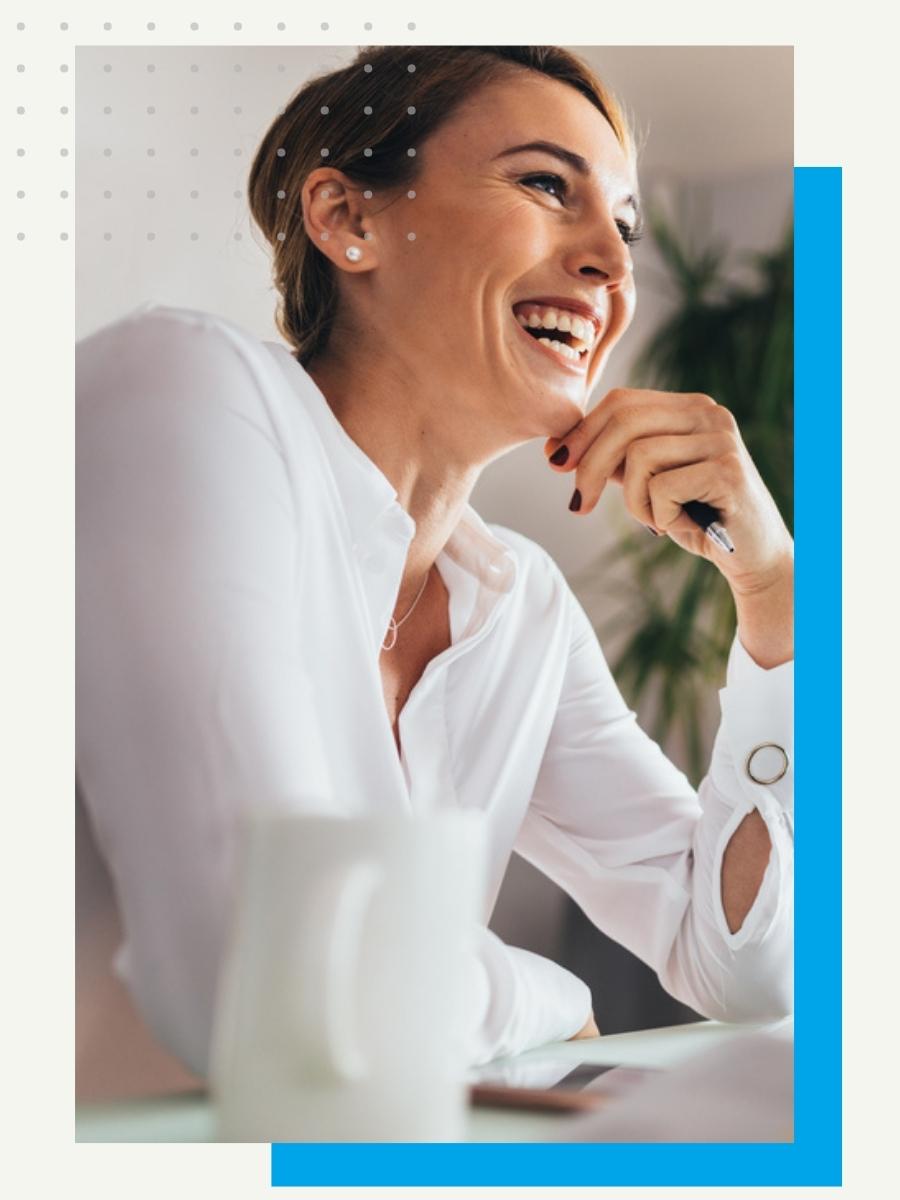 What areas are common for facial implants?
Chin or Jaw Implant
The most common facial implant surgery is a chin implant. This is because one of the most measurable facial features is the symmetry between the projection of the chin and the projection of the forehead. When the chin is diminished, it can create a weak jawline and make the nose appear larger. The chin implant makes up for any deficiency you may have in this area and strengthens the jawline.
To perform a chin implant, the surgeon creates a pocket, puts an implant in and closes the incision, which is hidden inside the mouth, leaving no visible scar. Chin implants are often performed in conjunction with a rhinoplasty (nose job) to achieve perfect symmetry.
Cheek Implant
Cheek implants are used to add curves and fullness to the face and create an overall lifted appearance, needed due to loss of volume from the natural aging process or from genetic disposition. Some patients lose facial volume from illness or injury, which can also be restored through cheek implants.
With cheek implants, scarring is not an issue, as they are inserted through the mouth like chin implants.
Are facial implants safe?
Facial implant surgery for the chin, jaw, and cheek have been performed safely and successfully around the world for decades. They are made of medical grade silicone and are considered permanent and safe. As with any surgery, there are possible risks, but negative effects are rare, and we will see you for post-surgery checkups to make sure everything is healing correctly. If needed, implants can be removed.
How long do face implants last?
Facial implants are permanent! After a short recovery period of about a week to 10 days to get back to normal activity and several weeks of minimal swelling, your more balanced, symmetrical appearance Is yours to enjoy.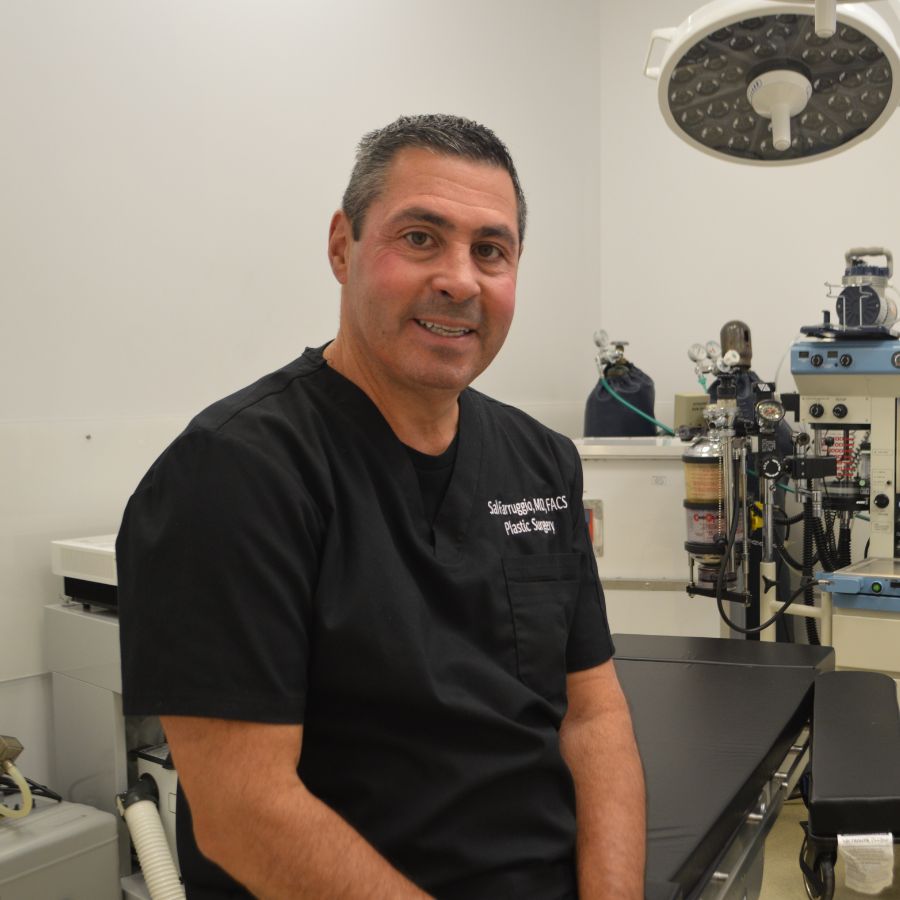 Dr. Sal believes in providing objective information and honest opinions so you can make informed decisions. Contact Dr. Sal for a free consultation.

Here are some of the frequently asked questions we have answered for our patients over the years:
The most common areas for facial implants are the chin, jaw, and cheeks. Additional, although less common, areas for implants include the forehead, nose, and temples.
Facial implants improve the shape of the face by adding volume, firmness, or structure where it is needed to achieve better symmetry. They provide an excellent solution to issues like a weak chin or jaw or sunken cheeks. Implants permanently sculpt a more balanced, striking facial appearance.
Contact us below to ask a question or request a consultation. One of our team members will be back in touch with you within one business day. If you require more immediate attention, please call us at 914-723-6300.
Disclaimer: By submitting this form you allow Sal A. Farruggio, MD FACS to provide you with more marketing information using texting, email or phone contact.
2 Overhill Rd., Suite 430
Scarsdale, NY 10583