Plump your pout with solutions from Dr. Sal Farruggio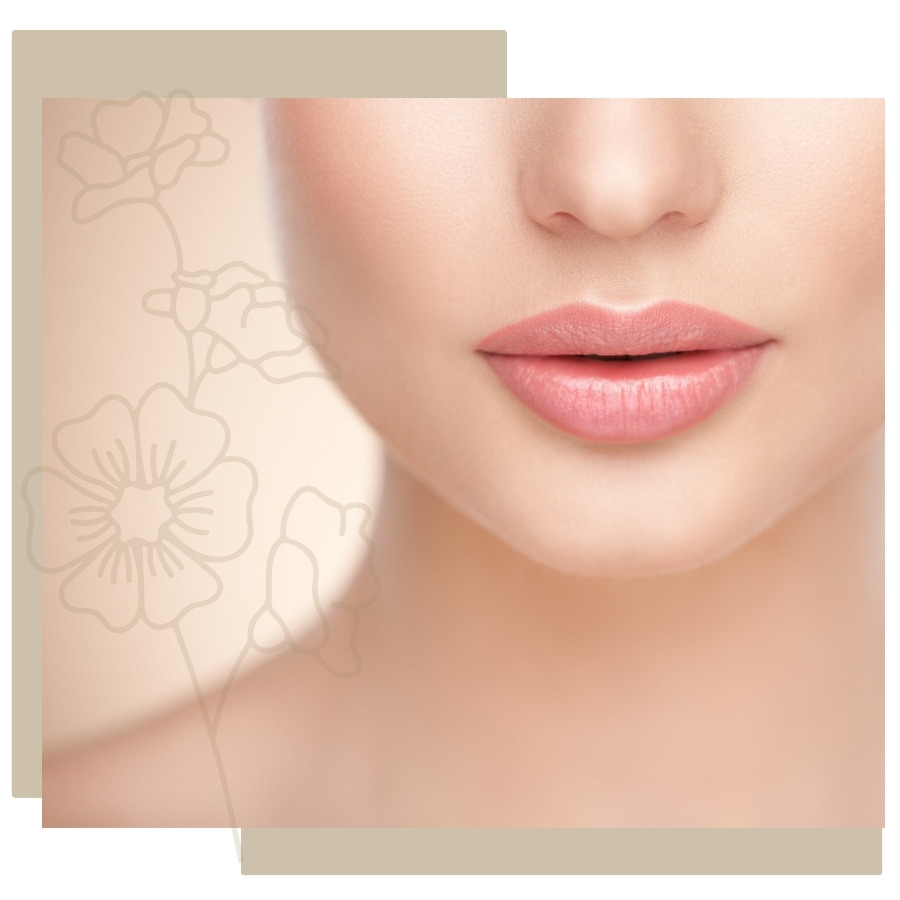 For those seeking fuller and plumper lips, non-surgical procedures offer a convenient and effective solution. With the advancements in cosmetic procedures, non-surgical lip augmentation options have become increasingly popular. These techniques typically involve the use of dermal fillers specifically formulated for lip enhancement. By strategically injecting these fillers into targeted areas of the lips, it is possible to achieve natural-looking results, adding volume, definition, and symmetry. The procedure is non-invasive and generally requires little to no downtime, allowing individuals to enjoy their enhanced lips almost immediately. Whether you're looking for a subtle enhancement or a more dramatic transformation, non-surgical solutions for thin lips provide a safe and reliable option to achieve your desired lip aesthetics.
Your Solutions to Thin Lips May Include:
Facial Lines | Nose (Non-Surgical Rhinoplasty) | Thin Lips | Volume Loss
Dermal Fillers
Recovery Time 1-2 days
See Results Immediate
Dermal fillers are injectable substances used to restore volume, smooth out wrinkles, and enhance facial contours. During the procedure,Dr. Farruggio will carefully inject the fillerinto specific areas of the face to address concerns such as nasolabial folds, marionette lines, and volume loss in the cheeks or lips. The recovery time for dermal fillers is minimal, with most individuals experiencing only mild swelling or bruising that typically subside within a few days. The results of dermal fillers are visible immediately after treatment, providing instant volume and a more youthful appearance. The duration of results depends on the type of filler used, but most patients can expect to have a follow-up within 9 -12 months.
Thin Lips
Botox (Lip Flip)
Recovery Time 1-2 days
See Results 7 – 10 days
A lip flip is a non-surgical cosmetic procedure that uses neuromodulators, like Botox and Dysport, to enhance the appearance of the upper lip. During the procedure, Dr. Farruggio will place a small amount of Botox into the muscles around the upper lip, causing the lip to slightly "flip" upwards. This subtle enhancement creates the illusion of fuller, more defined lips. The recovery time for a lip flip is minimal.
Results can be seen within a week and typically last for up to three months, requiring occasional touch-ups to maintain the desired effect.
Contact us below to ask a question or request a consultation. One of our team members will be back in touch with you within one business day. If you require more immediate attention, please call us at 914-723-6300.
Disclaimer: By submitting this form you allow Sal A. Farruggio, MD FACS to provide you with more marketing information using texting, email or phone contact.
2 Overhill Rd., Suite 430
Scarsdale, NY 10583