A Trim & Toned Midsection
Many people dream of having a flat, well-toned abdomen, maybe even the elusive six pack. For others, buttoning a pair of jeans without holding their breath or pulling a shirt down over a muffin top would be enough. Unfortunately, for many of us, extra fat tends to collect in the mid- section, and loose skin from pregnancy or weight changes only makes the problem worse.
Because diet and exercise alone do not have the ability to spot reduce, you might not be able to achieve the smooth stomach you've dreamed of regardless of how hard you work at it. This is where tummy tuck surgery can help – this procedure removes excess fat and skin and, in most cases,restores weakened or separated muscles. The result? An abdominal profile that is smoother and firmer. And jeans that button easily, of course.
What is a tummy tuck, and what does a tummy tuck include?
During tummy tuck surgery, also known as abdominoplasty, an incision is usually made from hip to hip along the bikini line, and excess fat and skin are removed. Dr. Farruggio may also tighten the abdominal muscle which helps improve the tone of the abdomen. Finally, the skin is adjusted and sutured to provide a tighter abdominal surface.
What is typically included in a mommy makeover?
You may have heard of a "mommy makeover," which plenty of celebrities (and maybe someone you know) have benefited from after pregnancy. Although a mommy makeover can be customized to meet your individual goals, generally, this procedure consists of a breast lift and tummy tuck performed together. It offers an ideal solution to restoring your body's pre-baby shape, along with your self-confidence.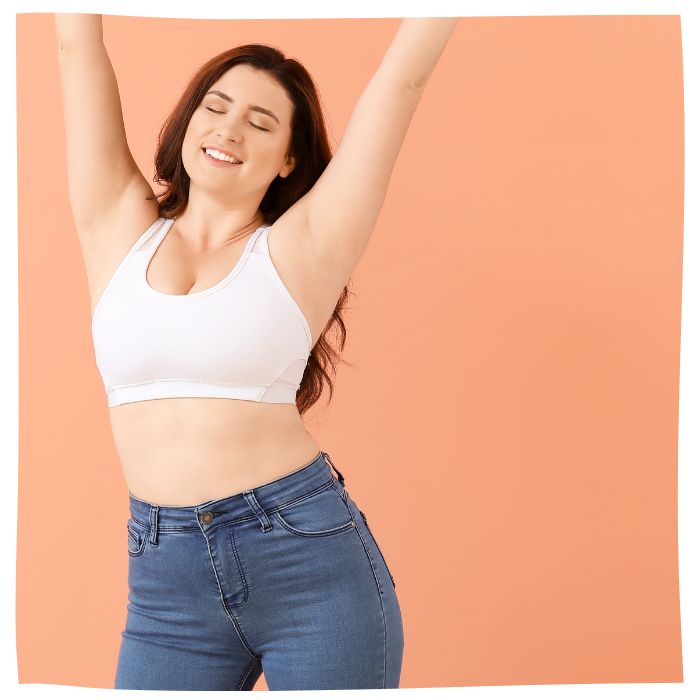 View actual before and after plastic surgery photographs of Dr. Sal's patients.
What are the cons of a tummy tuck?
A tummy tuck can boost your confidence and make you feel great in clothes. Of course, as with any surgery, there are some things to keep in mind. The surgery will leave scars, although they are typically easy to hide even in a bathing suit. You will need to plan for recovery time and understand that your final results will only appear a few months following surgery as your body heals and swelling subsides.
How long does a tummy tuck last?
Results from a tummy tuck are permanent in the sense that they only change over time due to the natural aging process, weight gain or loss and future pregnancy. I advise women to be certain they are done having children in order to enjoy their results. However patients can undergo a second tummy tuck after a pregnancy without complication.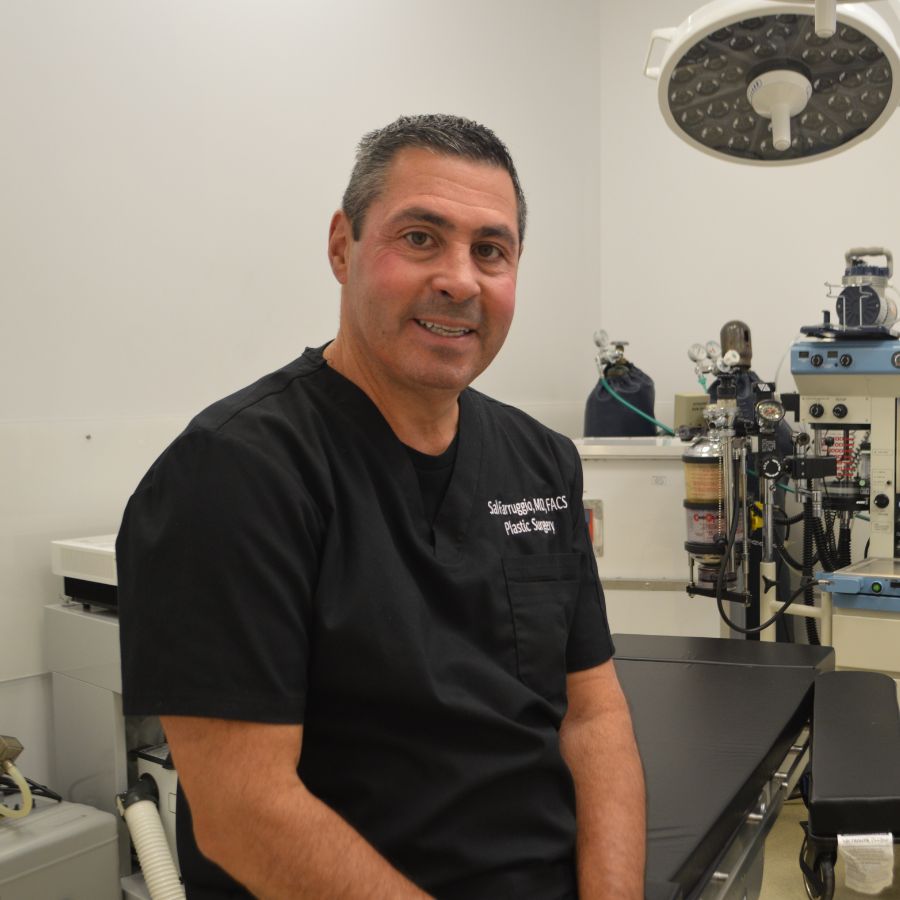 Dr. Sal believes in providing objective information and honest opinions so you can make informed decisions. Contact Dr. Sal for a free consultation.

Here are some of the frequently asked questions we have answered for our patients over the years:
Even individuals of otherwise normal body weight and proportion can develop an abdomen that protrudes or is loose and sagging. The most common causes of this include pregnancy, significant weight gain or loss, prior surgeries, aging, and heredity.
Plan to take a few days to a week off to begin recovering from tummy tuck surgery. For the first week you will need help caring for yourself. You'll need to avoid strenuous movement or exercise for four to six weeks, and you'll wear a compression garment during most of that time. Our patients who have had tummy tucks and mommy makeovers have reported that these challenges were definitely worth it.
As you recover, the tightening of your abdominal muscles causes the majority of the discomfort, which will be moderate during the first few days and reduce to mild thereafter. You will be prescribed pain medication to address any post-operative pain, but many patients find that Tylenol will address most discomfort.
Keep in mind that a tummy tuck is major surgery, and you must be ready to make the commitment to your recovery. I will arm you with all the facts during your thorough consultation, so you can make an informed decision and care plan.
Because we make an incision or multiple incisions during a tummy tuck procedure, there will be scarring. In many cases, the incision is placed low enough to be hidden by most typical jeans or bikinis. If you have a mommy makeover, there will be additional scars from the breast procedure. It's always something I ask my patients to consider — the final result at the expense of scarring. This is a personal decision that only you can make, but I will give you a realistic idea of what type of scarring you can expect based on your specific treatment plan.
Contact us below to ask a question or request a consultation. One of our team members will be back in touch with you within one business day. If you require more immediate attention, please call us at 914-723-6300.
Disclaimer: By submitting this form you allow Sal A. Farruggio, MD FACS to provide you with more marketing information using texting, email or phone contact.
2 Overhill Rd., Suite 430
Scarsdale, NY 10583