Upper and Lower Eyelid Surgery
You already know that as skin ages, it gradually loses its elasticity. This laxity can appear on any part of the face or body, including the eyelids. As gravity pulls on your eyelids, you'll notice more skin collecting above and below your eyes. You might even experience an extra fold of skin hanging over your eyelashes, creating a hooding effect that can impair your vision. On the lower eyelid, excess skin may cause wrinkles and bulges, while the fat that cushions your eyes can start to push forward on your lower lids.
Whether you experience several of these conditions or just one, a loss of openness in the eye area can significantly alter your overall appearance. And all the topical solutions – serums, creams, lotions and more – will not make enough of a difference to put things back in place.
This is where eyelid surgery, called blepharoplasty, comes in. Eyelid surgery is performed on any of your eyelids to correct the excess skin and/or fat that has developed there. This procedure will make your eyes appear more open and rested, but it will not change the shape of your eyes. As is our goal with all cosmetic surgery – you'll look like yourself, just a younger version.
How eyelid surgery, or blepharoplasty, works
Did you know you have four eyelids? Two upper eyelids and two lower eyelids. Blepharoplasty can be performed on any of them.
In upper eyelid surgery, the excess skin is removed along with any excess fat hidden in the natural fold of the eyelid. Fine sutures are used to close the incisions, thereby minimizing the visibility of any scar.
In lower eyelid surgery, the surgeon makes the incision in an inconspicuous site along the lash line of the lower lid. Excess skin is then trimmed away before the incision is closed with fine sutures. Eyelid puffiness caused primarily by excess fat (you probably refer to them as bags) may be corrected by making a small incision inside the eyelid, and excess fatty material is removed for a completely invisible incision.
Blepharoplasty is performed in the comfort of our state-of-the-art operating suite under either local or general anesthesia, depending on your individual needs. Dr. Farruggio will work with you to determine your ideal treatment plan.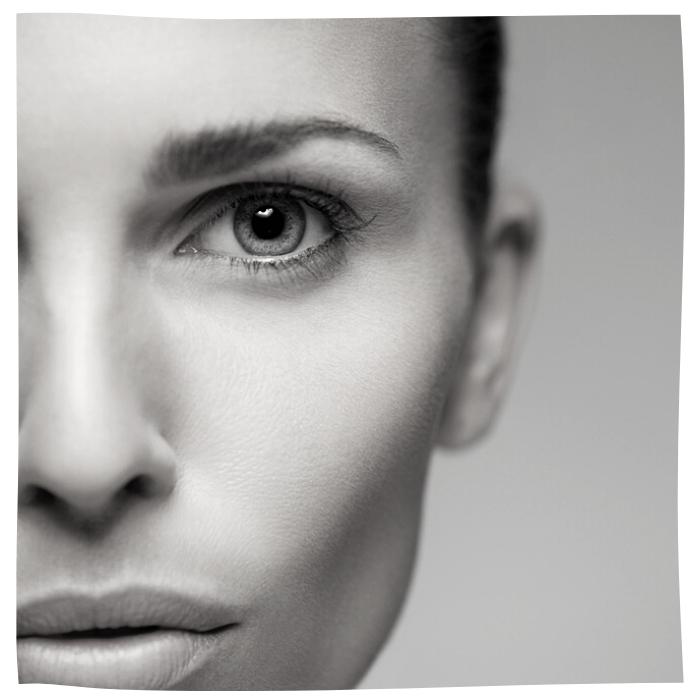 View actual before and after plastic surgery photographs of Dr. Sal's patients.
What is the average age for eyelid surgery?
Like any cosmetic surgery, eyelid surgery and when to have it is a personal decision. Most of our patients requesting eyelid surgery are at least 40 years old. However, some younger patients are bothered by undereye bags or heavy, hooded lids that are not the result of aging, and eyelid surgery can be an excellent corrective procedure in that case too.
The cost of eyelid surgery is determined by the areas you are having treated and what is done there. For example, are you having upper and lower surgery? Is there excessive fat and skin to be removed? When deciding on a treatment plan, we will make sure you understand all costs associated with the surgery.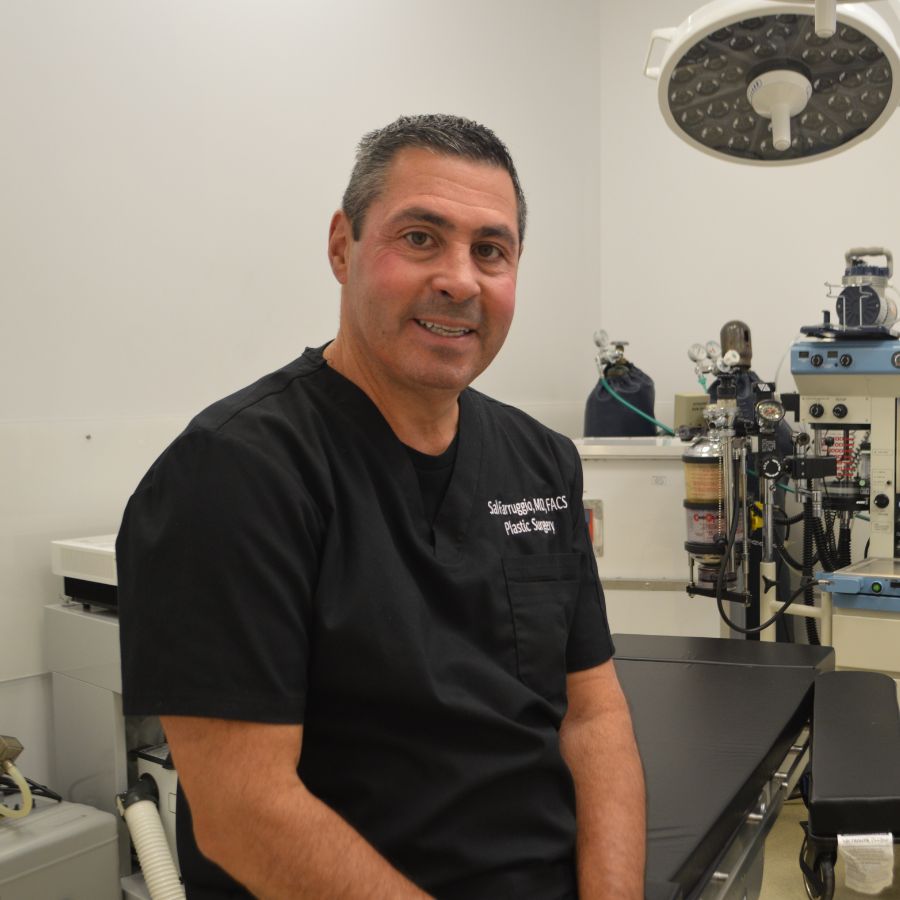 Dr. Sal believes in providing objective information and honest opinions so you can make informed decisions. Contact Dr. Sal for a free consultation.

Here are some of the frequently asked questions we have answered for our patients over the years:
Although the results of eyelid surgery are dramatic, the procedure is one of the less painful cosmetic surgeries. Within a day, most of any pain from surgery is gone, and you may experience bruising, swelling, and mild discomfort for a week or so. This is one of those surgeries that is incredibly "worth it" due to its limited intervention and downtime yet significant results.
Blepharoplasty is not a major surgery, but it is surgery. You will need to give yourself time to recover. You may actually feel better than you look, and I advise patients to take the time in the beginning of your recovery to minimize swelling and bruising. After a week or two, you'll be ready to face the world again. The effects of the surgery will continue to improve for a few months, and you will be thrilled by the way you look — rested, much younger looking, and yet so natural.
Contact us below to ask a question or request a consultation. One of our team members will be back in touch with you within one business day. If you require more immediate attention, please call us at 914-723-6300.
Disclaimer: By submitting this form you allow Sal A. Farruggio, MD FACS to provide you with more marketing information using texting, email or phone contact.
2 Overhill Rd., Suite 430
Scarsdale, NY 10583