Refresh and Revitalize with VI Peels
Scarsdale | Westchester Country, NY
The VI peel is a unique blend of TCA, vitamin C, and retinoic acid designed to help you achieve improvement in the appearance of fine lines, wrinkles, and hyperpigmentation. This treatment has been clinically proven to enhance your skin's texture, diminish sun spots, and promote a smoother complexion as it stimulates collagen production over time. Downtime for this procedure is minimal and is less than 5 days – use this gentle treatment to boost your skincare regimen over time for wonderful results.
The VI Peel is a medical-grade chemical peel that utilizes a powerful combination of ingredients to deliver comprehensive skin rejuvenation. This peel is designed to work on multiple skin layers – not just the surface. During the procedure, the VI Peel solution is carefully applied to the treatment areas of focus. It may cause a light tingling sensation, although most patients don't experience discomfort. Following the treatment, the VI Peel continues to work beneath the surface, stimulating cellular turnover and collagen synthesis. Over the next few days, the old skin gradually peels off, revealing fresh, smoother, and more evenly toned skin.
Who is a Candidate for a VI Treatment Peel?
Patients who present with fine lines, wrinkles, hyperpigmentation, and acne scars are good candidates for this treatment. Please avoid this treatment if you are pregnant or breastfeeding. Generally, this treatment is considered safe for most skin tones, although a consultation can confirm whether it is the right treatment for an individual's specific skin concerns.

Here are some of the frequently asked questions we have answered for our patients over the years:
The sensation experienced during a VI peel can vary from person to person, but it is common to feel a mild tingling sensation during the application of the chemical solution. Some individuals may also experience a warm or tight feeling on the skin. However, most VI peels are well tolerated, and any discomfort subsides quickly.
The number of VI peels needed to start seeing results can vary depending on individual factors such as the condition of your skin, the strength of the peels used, as well as your desired results. In general, some people may notice visible improvements in their skin's texture and appearance after just one VI peel.
Generally, yes. Although darker skin tones are more prone to post-inflammatory hyperpigmentation, VI peels can be safe and effective when performed by experienced professionals.
The frequency of VI peels can vary depending on individual skin conditions, the strength of the peel, and the recommendations of your skincare professional. VI peels are generally considered to be safe and well-tolerated, but they can be potent treatments that require appropriate intervals between sessions for the skin to recover and achieve optimum results.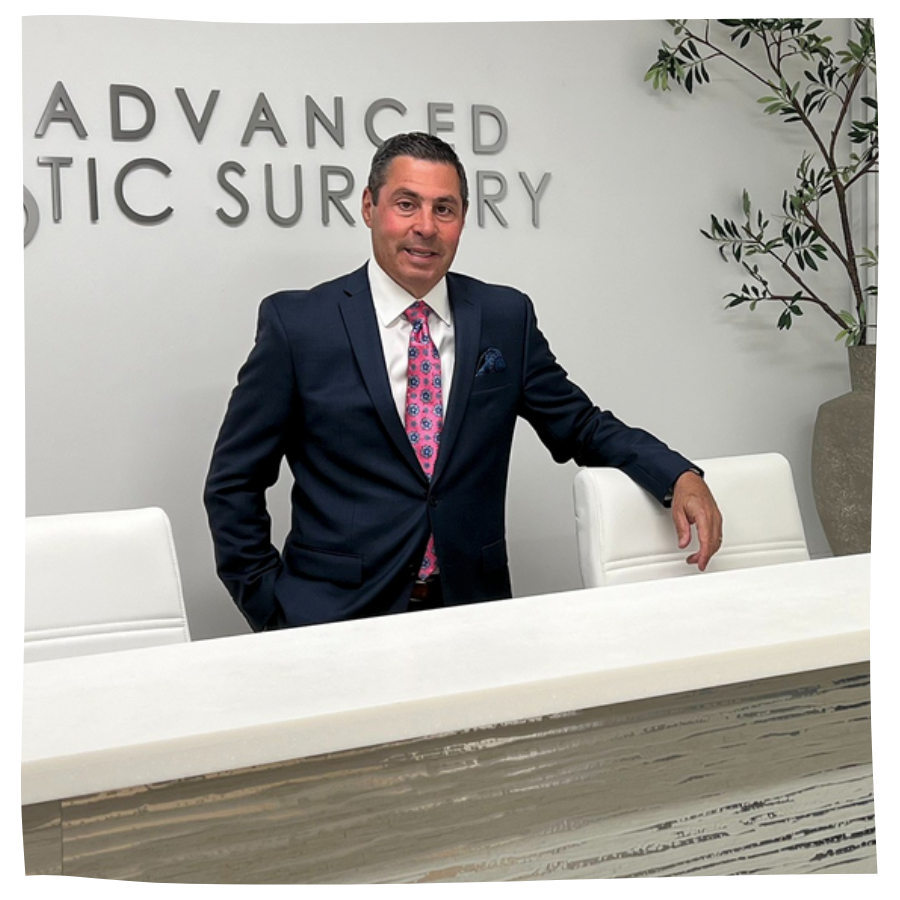 Contact us below to ask a question or request a consultation. One of our team members will be back in touch with you within one business day. If you require more immediate attention, please call us at 914-723-6300.
Disclaimer: By submitting this form you allow Sal A. Farruggio, MD FACS to provide you with more marketing information using texting, email or phone contact.
2 Overhill Rd., Suite 430
Scarsdale, NY 10583