Revitalize Your Appearance with Dermal Fillers
Are you beginning to see signs of aging, like facial wrinkles and volume loss, in the mirror? It's frustrating when these changes affect not only your appearance, but also your self-confidence. With dermal fillers, these concerns can be put to rest. These non-surgical treatments are designed to restore lost volume, smooth out wrinkles, and enhance facial contours, offering you a refreshed, youthful look while bolstering your confidence.
Discover the transformative power of dermal fillers at Advanced Plastic Surgery. We are excited to expand our non-surgical offerings to include state-of-the-art dermal fillers such as Restylane products (Refyne, Defyne, Lyft, Kysse, Contour), Radiesse, and Redensity. Dermal fillers provide a non-invasive solution to restore volume, smooth out wrinkles, and enhance your natural features, giving you a refreshed and youthful appearance.
Each dermal filler we offer at Advanced Plastic Surgery serves a unique purpose and is specially formulated to address different facial areas and aesthetic concerns. Restylane products like Refyne, Defyne, Lyft, Kysse, and Contour are renowned for their exceptional ability to smooth out wrinkles and fine lines, while also adding volume to the lips and cheeks. Radiesse is known for its capacity to stimulate collagen production for long-lasting rejuvenation and is commonly used for enhancing cheekbones and reshaping the nose. Redensity, meanwhile, is a superb choice for targeting perioral lines, nasolabial folds, and marionette lines, promoting a fresh and youthful look.
Injectable Expertise: The Plastic Surgeon's Touch
The key to achieving the most satisfying results lies in selecting the right product for your specific needs – and this is where Dr. Farruggio's expertise comes into play. With his extensive experience in non-surgical facial rejuvenation and deep understanding of facial aesthetics, Dr. Farruggio will guide you through the decision-making process.
During your consultation, he will thoroughly evaluate your facial anatomy, discuss your aesthetic goals, and recommend the most appropriate dermal filler or combination of products to bring out your natural beauty. By entrusting your care to Dr. Farruggio, you can be confident that you will receive a customized treatment plan tailored precisely to your individual needs and aspirations.
Lips: Get the fuller, softer lips you've always wanted with our lip augmentation services. Using dermal fillers, we can enhance your lip volume and shape, creating a perfect balance with your other facial features.
Cheekbones: Restore volume and lift to your cheeks, recreating the youthful contour and radiant glow of your skin. Dermal fillers can enhance your cheekbones, providing a non-surgical facelift effect.
Perioral Lines (Upper Lip): Smooth away the fine lines around your mouth, often referred to as "smoker's lines," even if you've never smoked a day in your life. Dermal fillers can diminish these lines, giving you a fresher and younger-looking appearance.
Nasolabial Folds (Laugh Lines): Reduce the appearance of deep laugh lines running from the sides of your nose to the corners of your mouth. Our dermal fillers effectively soften these lines, helping you to retain your skin's youthful resilience.
Marionette Lines: Turn the corners of your mouth upward and soften the marionette lines, which can give a sad or stern appearance. Dermal fillers provide a natural-looking lift and rejuvenation, leaving you looking as vibrant as you feel.
Facial Wrinkles: Whether they're due to aging, sun damage, or facial expressions, we can address a range of facial wrinkles with our high-quality dermal fillers. Let us help you achieve smoother, more youthful skin.
Nose (Non-Surgical Rhinoplasty): Reshape and refine the look of your nose without the need for invasive surgery. Non-surgical rhinoplasty uses dermal fillers to adjust the shape of your nose, providing balance and symmetry to your face.
Available fillers for you
The range of Restylane dermal fillers aims to rejuvenate, improve, and revitalize the youthful appearance of your skin.
Restylane | Scarsdale
Restylane is an injectable dermal filler made from hyaluronic acid, a remarkable substance that is naturally produced by the body. What sets Restylane apart from other fillers is its utilization of patented NASHA technology, ensuring the precise particle size to the appropriate treatment.

Restylane offers a variety of products, each specifically formulated to improve different areas of your skin: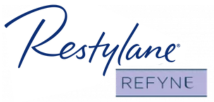 Restylane Refyne | Refine your lines
Restylane Refyne is designed to reduce the visibility of lines and wrinkles, especially those around the mouth and smile lines. It utilizes XpresHAn Technology™, which enables Restylane Refyne to adjust according to your facial expressions, resulting in flexible enhancement and a more natural appearance.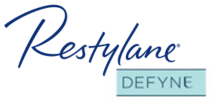 Restylane Defyne | Scarsdale | Westchester
Restylane Defyne is an injectable dermal filler that is administered beneath the facial skin. Once applied, it effectively diminishes the appearance of "laugh lines," which are the wrinkles and folds that may develop at the sides of the nose and extend towards the corners of the mouth.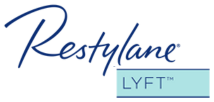 Restylane Lyft | Scarsdale
The primary application of Restylane Lyft involves enhancing cheek contours, reducing the appearance of smile lines, and increasing volume in the dorsal region of the hands.
Restylane Kysse | Westchester
Restylane Kysse is made with XpresHAn Technology™, an innovative hyaluronic acid (HA) gel that is crosslinked to achieve precise and natural-looking results.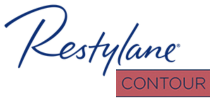 Restylane Contour | Scarsdale
Restylane Contour is the only cheek filler utilizing XpresHAn Technology™, delivering gentle enhancement to your cheeks that evokes memories of your youthful self while accentuating the natural beauty that defines you today.
RADIESSE® | Scarsdale | Westchester
RADIESSE® and RADIESSE® (+) are dermal fillers that are used to effectively minimize the appearance of moderate to severe facial wrinkles and folds, including nasolabial folds (the lines extending from the nose corner to the mouth corner).
Radiesse products can treat the following areas: smile Lines, corners of the mouth, marionette lines, pre-jowl folds and chin wrinkles.
Redensity | Scarsdale | Westchester
Redensity is a medical-grade filler formulated with RHA (Resilient Hyaluronic Acid). It represents the latest advancement in non-invasive facial rejuvenation procedures. Remarkably, Redensity is the pioneering FDA-approved HA filler designed specifically for superficial and dermal injections. Its applications encompass the treatment of moderate to severe perioral wrinkles.

Here are some of the frequently asked questions we have answered for our patients over the years:
Dermal fillers are injectable treatments that help restore lost volume, smooth out wrinkles, and enhance facial contours. They work by attracting and holding moisture within the skin, boosting its natural hydration and giving it a plumper, smoother, and younger appearance.
Yes, the dermal fillers we use, including Restylane products, Radiesse, and Redensity, are FDA-approved and have a well-established safety record when administered by a certified professional like Dr. Farruggio. Side effects are typically minimal and temporary.
The duration of results can vary depending on the type of filler used and the area treated but can range from 6 months to over a year. Dr. Farruggio will discuss what you can expect during your consultation.
Yes, our goal is to enhance your natural beauty. Dr. Farruggio uses his extensive experience and artistic eye to ensure your results look natural and harmonious with your facial features.
Yes, dermal fillers can be safely combined with other treatments such as Botox or Dysport for a more comprehensive approach to facial rejuvenation. Dr. Farruggio can help you determine the best treatment plan during your consultation.
Contact us below to ask a question or request a consultation. One of our team members will be back in touch with you within one business day. If you require more immediate attention, please call us at 914-723-6300.
Disclaimer: By submitting this form you allow Sal A. Farruggio, MD FACS to provide you with more marketing information using texting, email or phone contact.
2 Overhill Rd., Suite 430
Scarsdale, NY 10583